Every business that launches or creates their website is to make money online and for increasing their sales. Presently, when the world is turning technical and people are depending on the digital world completely, the only way to succeed on an online platform is by increasing the flow of website traffic.
As you all know, Google is the biggest traffic source and ranking high in its search results is not that easy. There are various steps and things to be considered for correct website ranking so that it can help you with qualified leaders and can assist you in getting real-time customers with the best help of your website.
If you are the one who is good in the organic search, then chances are high that your site will definitely fetch good traffic from the search engines. But in case, when your site has a ranking drop, then you will definitely lose revenue, traffic and business. Thus, diagnosing and identification of reasons are necessary so that your business doesn't suffer due to poor ranking.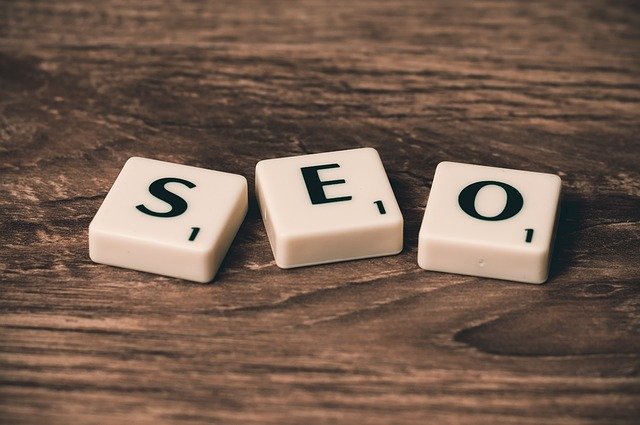 Get good ranking on the website so that it can be visible on the search engine rankings and can help you with a good amount of web traffic. There are some cases that you receive good traffic in the beginning and keep on getting calls, leads, sales and others. But all of a sudden, these things get stopped.
As an expert, you have a check on your analytics report and then you find a great loss in web traffic. This makes you stressful and when you check your rankings, you find that your site has either disappeared completely or have gone down. This can really terrify you.
In such cases mainly, there are 7 important things which should be considered so that you can recover from rankings drop.
Speeding up the site
In the year 2010 only, Google declared that while determining the site's ranking them will be taking up site speed into consideration. Google really gives preferences to the site which loads faster because they have noticed when they were ranking poor loading sites people had really bad experience which resulted in Google loss as people lower down using this browser.
Thus, Google decided to ignore the sites which have poor loading. In case, you have a ranking drop, it is suggested to check your speed. You can make use of Google page speed which can help you in increasing the website loading speed.
In the above picture, the page speed test tool is showing the insights when a particular website was checked. This tool is very helpful as you can find that it is offering all the details where one has to work. It is also suggesting the ideas where this site needs to have better image optimization. Moreover, one can also learn how easily they can fix it.
When non-useful keywords are added
There comes a time when people get a sudden drop in their rankings because their keywords don't match with the trending ones. The time changes and people preferences also change. It is recommended to keep on updating your site and keywords update is an important thing to be considered.
Your name will appear in the search results only if the keywords added in your site will match with the user's search. Even the search engines give good ranking to the sentences that have used natural language. Keep on updating your strategies for better results.
Damaged redirects
If you have just now launched a new site and has migrated to all new servers or have done any of the structural changes to your website, then it is necessary to get the 301 redirecting plan solved otherwise, you will definitely get a ranking drop immediately.
When making use of this plan of the 301 redirects, make sure the links, canonical tags and even XML sitemaps are updated. This specifies the address notice change to the web. It acts as the notice for all search engines that a respective page or pages or a full website have been moved. This helps the site visitors to go to a new address directly.
Proper coding should be done so that there should be no damaged links as said. As you can see in the above picture, the 301 redirect plan is correctly used which is specifying that the old page has been transferred to a new page. Thus, all the visitors should be redirected towards a new one.
Avoid Poor links usage
Many of the companies go for lower-priced links which results in poor quality and low rankings. The search engines have also decided that they will not consider the site full of poor links. This means, there will be an obvious disappearance of the sites that hold poor links.
Make sure that you have full control over the sites and remove all unnatural links for better results.
Social shares should be increased
The social shares really impact the search engine rankings. This definitely results in bringing in good traffic to the site. And this results in increased website visits and there are more chances of good rankings. It also helps in natural linking which brings in higher rankings. One must try making use of social shares for best results.
Sharing your site details on social media sites helps you with better results and good traffic. You can see in the above posts that when you shared the posts on different platform, they attained more visibility with likes, comments and, shares.
Avoid wrong robots.txt file
If in case, you make any mistake with the robots.txt file, it is guaranteed that your website will completely disappear from all the search engines. Thus, you need to be very careful with it. If in case, this happens it is necessary to get it fixed and managed so that it can help you with better rankings on search engine.
You must avoid the typos as you can see above that category 1 was blocked due to some error and but with the best use of robots.txt file practices, the category 2 was allowed.
Beware of your competitors
There are many people around that is working in the same business, selling the same products and offering similar services. The rankings in search engines have also turn out as a competition for all of them. It is true, that for one or the other site or keyword improvement, one site ranks up and the one achieving higher position has to go down.
This has created a tough time between the competitors. They are trying all means to get their site optimized for better rankings. Thus, if you are also in the same situation, then it is suggested to keep on making the efforts to maintain your position and to generate more leads.
The ranking drops can truly terrify anyone. If you are doing well in online business and suddenly your profits and sales start lowering down, then it can be really stressful and worst for you. In order to stay away from such unsatisfactory things, you need to be alert and follow all the mentioned tactics to improve your rankings in long run.
With this, within less time, you will definitely get good results and will get higher rankings on search engine.