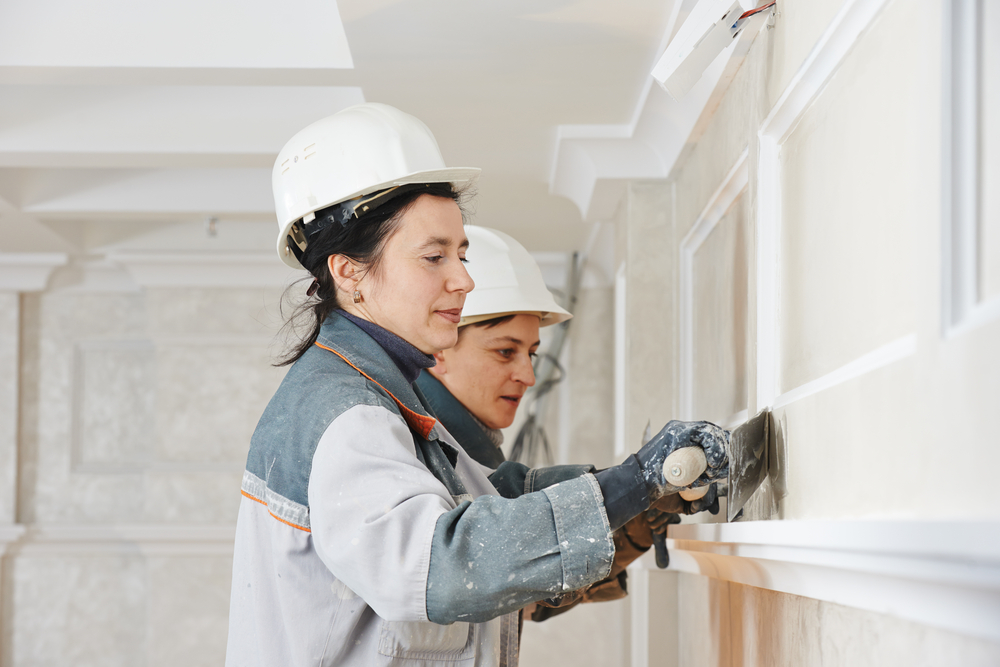 Want to elevate the look of your house? If yes, then you can choose Venetian plaster for your ceilings and walls. It is one of the sure-shot ways to add timeless beauty to your place. Earlier, it was used in luxury homes, retail stores, and hotels only. But the popularity of this type of plastering is increasing day by day in common households too. It is made using slaked lime and marble dust, and it offers many benefits as compared to the conventional plastering types, such as drywall and vinyl. If you are constructing a new home or want to give a new look to your old home, then you can definitely go for this type of plaster.
Few of the benefits that are offered by Venetian plaster include:
Absorbs CO2
The Venetian plaster is made using fired limestone and water. When you apply the plaster to the ceiling or walls, it absorbs CO2. When CO2 is absorbed, it turns into the limestone. The cycle keeps going to make the plaster on your wall more durable and harder.
Keeps humidity at bay
Many have a misconception that Venetian plaster is like a rock and is not breathable. On the contrary, this type of plaster allows moisture to vent out from the underlying layer. It makes the structure less damp and moisture free. You can also have this type of plastering installed in your bathroom. It briskly dries the wet bath and avoids the moisture from forming mould. You can regulate the temperature in your building with this plastering.
Prevents the formation of mould and mildew
Venetian plastering is alkaline. When the pH levels are high, it acts similarly to that of a natural fungicide. Therefore, with its action, it avoids mould to form in your home.
Free from unpleasant odour
When you buy a new home, you will have a fresh coat of paint with your favourite colour. You should wait for the paint odour to flush out of the home, so that you can live in the home peacefully. If you go for Venetian plaster, there is no complaint about the bad odour that makes it tough for you to breathe. The plastering is entirely safe and natural. It is made using natural ingredients such as marble dust and lime. The smell won't linger inside the home for long with this plaster. You can go on the same day you have done the plastering installed without worrying about the bad odour.
Minimal maintenance required
If there is any stain on the wall, you can easily clean it and make the wall look like a new one. When you see any stain, you can use a damp cloth to remove it quickly. You can also clean the stubborn scuffs with a piece of wool without putting many efforts. You can apply wax finishing to repel dirt from this type of plastering.
Free from toxins
You can install this type of Venetian plaster if there are kids or pets in your home. It is completely safe and free from harmful chemicals. The best part of this plastering is that it will not release any dangerous, volatile organic compounds that are otherwise released by glues and sealers. You can breathe free in your home with this plaster.
Lasts longer
This type of plastering finish is known as a lifetime finish. The plaster will get harden over time and would be less prone to cracks and shrinks. Though you may have to spend a good amount of money on this plastering over paint, but it is really worth it in the long run. It also elevates the beauty of your home interior.
So, now that you know all the benefits of Venetian type of plaster, go ahead and have one after consulting a builder or construction workers in your locality.