Many people get excited about so many reasons for an upcoming trip, but the hotel part is always overlooked. In the middle of excursion, or after a long day of business meetings, hotels offer a distinct type of amusement—notwithstanding, a finer, more creative kind. For the past several years, hotels have been stepping up their game to board the needs of guests and recurring travellers. This technique is to make you want to keep returning to the same hotel or at least use a similar hotel chain or other trips in the future.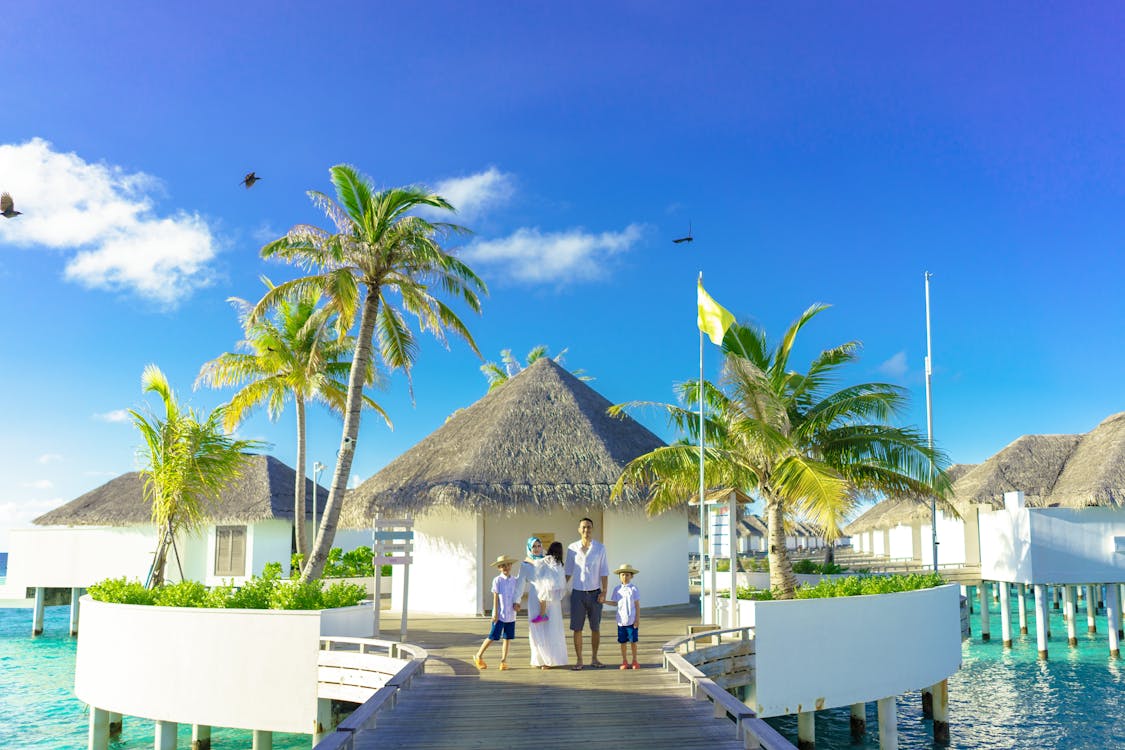 So how can we make the best of hotels? What can you do there? Sleeping is already an obvious thing to do, but in this article, there are more than interesting things you do in hotels that you fancy doing, and still could do. 
Get a Great Camera 
Hotels have the same one goal, that is to ensure that you're enjoying your stay and that you'll share your amazing experience with others. Accommodations are even making an effort to keep up with new trends and venturesome travellers, several hotels will allow you to rent out a GoPro for the day to capture all of your breathtaking moments. So if there is a chance that your hotel accommodation has that service then it might be a good idea to rent a high-quality camera to record your experiences. 
Entertain Your Kids  
If you have your kids with you, then it's very important that you make an effort to entertain them. We know that younger children have a short span of attention and they get restless easily. If you don't have any idea about how you can entertain them, then ask the front desk if they have any entertainment for kids. Hotels usually will have crayons and paper for the kids to doodle and some would even provide your items like bath toys. If all else fails, then you may want to try these effective tips to eliminate your kids' boredom. 
Eat Everything 
Nowadays, many hotels include breakfast in their room prices. This is not to be taken for granted. There are hotel accommodations that serve breakfast buffets that you'd be happy about. So make sure that you don't take this for granted! 
Watch Sea Creatures 
Plenty of exclusive resort hotels today are taking their accommodations to extremes. Some even have guest rooms submerged under the surface of the sea, from who windows you can watch the undersea world. That's no aquarium out there. If you're wondering what the depth of the sea looks and feels like, then it's a perfect time. 
Spontaneous In-room Cocktail Party 
If you're just staying in a local hotel room, why not throw a party? It doesn't matter if you don't have a large suite with couches and a balcony. It's much better to kill time, right? You may invite a few friends over, attack the minibar, and go with the flow of where the evening takes you. 
Pretend It's Your Birthday 
Even if it's not your birthday, tell them it is. This may sound nerve-racking but if they know what's best for their guests, they'll do it, and even send you fresh flowers and a bottle of champagne right away. Would you try it? Besides, rock stars do it all the time. You may even let professionals take care of your needs such as the reception and rooms for your out-of-town guests. 
Request for a Tour 
Have you already browsed the website, and you think you have a firm grasp on the hotel's various amenities and features? You may ask assistance from someone to show you around anyway. You'll never know, you might even get an exclusive peek at the Presidential Suite. 
Ghost Hunting 
As they say, there are dramas that happen in hotels. When checking into hotels, you might want to ask whether they have experienced any paranormal activities, and we hope that their answer is yes. It's time to be a ghostbuster! 
Feel a VIP 
When staying in hotels, appreciate the feeling of being looked after. Although it's your privilege as a guest, just learn how to appreciate how someone would come into your room to fix, scrub, and vacuum and replenish it after you've slept, bathed and done whatever else in there. Think about the staff that strips your bed, picks up your used Kleenex, and touches your wet towels. It might seem like it's a normal thing to do, but it's actually big and should inspire gratitude in every hotel guest. 
For those people who have low self-esteem, a hotel stay can be an interactive learning experience for those of us with low self-esteem, and who are convinced that we are not worthy of nice treatment. Make the most of the moment when you drink from clean drinking glasses, fluffy towels and an ideally made bed for you! It will surely increase your self-confidence. 
Try to See Their Chairs 
Most hotels have the most expensive chair collection including stunning antiques along with modern items. The gigantic chair in the lobby most of the time costs $750,000 to purchase and $7,000 per year to keep in prime shape. So why not take some time to sit there, right? 
Revel at Their Decorations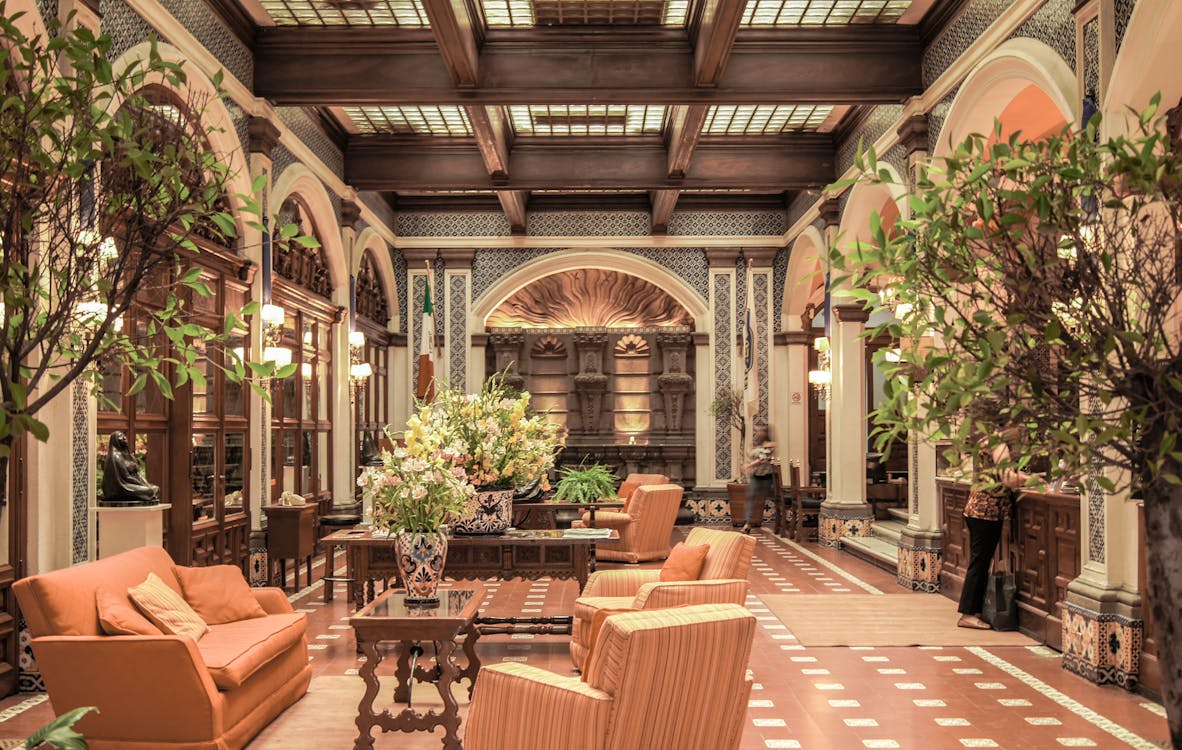 Almost all hotels have beautiful seasonal decorations are created, designed, installed and maintained by many human beings at considerable cost. Know the reason why they place them there? It's for you to look at, to marvel, and to witness. Especially that Christmas is just around the corner, you can expect that there would be plenty of it. 
Watch Shows
What we mean by shows is not about opening the television and tuning in to your favourite show. Just take hotels in Las Vegas as your example, they occasionally provide free show tickets if you are staying in the hotel, or packages that you can request at a discounted price. Some of them would even give you free tickets if you book a three-night stay at the hotel. 
Let's face the reality that some stays are not that great. However, the ideas above will liven up any hotel stay. There's nothing wrong with trying them out so you won't get bored in a hotel again. 
Author Bio: Ivandrea Ollero is a writer for Holiday Inn Parramatta Hotel, one of Australia's luxury hotels providing accommodation in Parramatta and a great historical Sydney experience for tourists. She is also a content crafter who researches and writes custom content about travel, fashion, finance, business, home improvements, health, and beauty in order to provide helpful information and tips for her readers. Ivandrea graduated from St. Scholastica's College, Manila, with a Bachelor's Degree in Broadcast Journalism in 2016.